Corey Dalton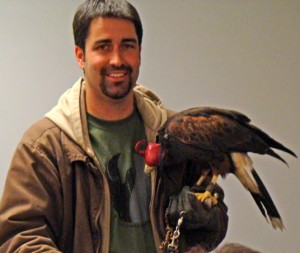 I am a general falconer, and I write (not as often as I'd like) here on Nevada Falconry.
I currently have two Harris's Hawks, Kit and Tanis. I trapped Kit in 2009 in Arizona. She is amazing.  Tanis is a captive bred male born in the Spring of 2011
I have been a falconer since 2007, but my love of raptors started when I was 12 and helped return a baby red-tail to its nest. I co-own Falconry Outfitters, an online store with falconry equipment and apparel.
I have two apprentices right now and they are doing great.
I plan to participate in falconry for the rest of my life. To me, there is nothing more exciting than hunting in its purest form. No technology, no guns, just a raptor and the chase for game. I hope you enjoy this website as much as I enjoy putting content on it. Thanks for visiting!